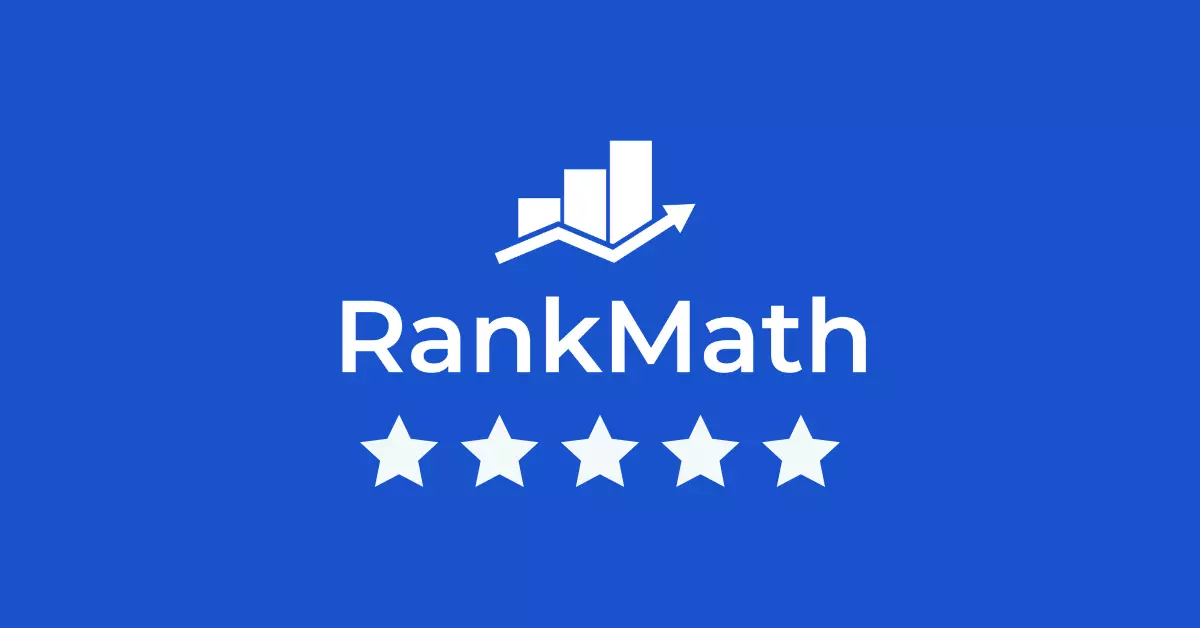 Over one million people have downloaded Rankmath, a WordPress plugin with 4.9-star rating. By helping your website rank better in search engines, Rankmath boosts your SEO game significantly. In this Rankmath review, we'll walk you through all of its features as well as how it fares against similar plugins like Yoast and All In One SEO.
RankMath SEO Overview
RankMath SEO is a WordPress plugin that makes your website easy for search engines to read. It has everything you need to make your site visible to Google, Yahoo, and Bing. Regardless of your level of expertise, it is a great option for you with user-friendly features to enhance your ranking and plenty of advanced options if you're more experienced.
RankMath was first launched in 2018 and has quickly become one of the best plugins available. It is developed by a team of SEO experts who are passionate about their product. This is evident in both the free and premium versions, which offer a wide range of features. The plugin is constantly being updated with new features and improvements.
One thing that we like most about RankMath is that Yoast SEO and All In One SEO, many of the important features are available for free.
Content AI – Free feature (with limits)
The first feature that drew our attention is Content AI. It's an artificial intelligence tool that provides suggestions on how to optimize your blog post for better SERP rankings, based on the keyword you enter. There are a few other standalone tools available to help with this process, but having one directly integrated into your WordPress editor makes things much simpler.
Once you enter a keyword, the content AI will show you the following.
Related keywords
Search volume
CPC
SERP features
SEO difficulty
This information is vital to understanding how difficult it will be to rank for a certain keyword. The suggested keywords can also give you some inspiration if you're struggling to come up with topics to write about. Content AI offers a free plan that comes with 5 credits. If you need more credits, you can upgrade to a paid plan or buy them separately.
Easy/Advanced mode
RankMath makes it easy for both new and old users by having a separate dashboard for those who want an easy mode or advanced mode. All you have to do is switch the toggle! The plugin's easy mode will automatically optimise your site's SEO to meet industry standards. However, if you want more control, you can adjust settings in the tweak menu. The advanced Mode gives you complete control over the plugin so that you can change any and all options to meet your needs. You can use these tools to oversee all SEO related aspects of your website, or just the basics.
Advanced Analytics
RankMath SEO's integration with Google analytics and search console are excellent, providing various data sets to help analyse your website performance. While other plugins like All in One SEO do provide some levels of integration with these Google services, they don't offer the same breadth and depth as RankMath. There are a lot of metrics included to give you full insight into how your site is performing; however, only basic data is available on the free version.
Google Analytics 4 Integration (Pro feature)
Google recently announced that they will be sunsetting their universal analytics platform and only Google Analytics 4 will be available from July 1, 2023 onwards. Google Analytics 4 is an advanced version of universal analytics which incorporates more data and machine learning functionality. All website owners should upgrade to G4 as historical data will be removed as of July 23.
RankMath's Google Analytics 4 integration will show you exactly how people find and interact with your website so that you can take steps to improve it. Not to mention, you're able to track the analytics and search engine results of singular posts or pages. RankMath SEO is the only SEO plugin supporting Google Analytics 4, making it a step above the competition.
Overall, the RankMath analytics contains the following metrics
Rank Tracker
Optimization score
Overall report with total keywords, average position, search traffic, and impressions
Winning and losing keywords
Winning and losing posts
Filters to include or exclude respective metrics
Data Sorting
RankMath Badges
and more
Post (Article) Analytics
RankMath SEO can give an extensive report on the SEO of each post. This is valuable to see how well every post performs and then take steps to improve them. On the post analytics dashboard, you will be able to see the content score and SEO score of your posts, as well as all essential data. In addition, the plugin will also give you suggestions on how to improve your scores.
The dashboard contains the following
Content and SEO score
Page Speed (desktop and mobile)
Primary keyword and schema type of the post
Current index status (whether the post is indexed by Google)
Suggestions to improve the post
Ranking keywords
Important Google search console data such as search impressions, traffic, clicks, CTR, and average position
Top 5 winning and losing keywords of the post
Email Reports – Free feature (with limits)
It's crucial that you stay updated on your site's performance on SERP, and Rankmath makes this possible by sending monthly SEO reports directly to your inbox. These reports provide detailed information on your website's progress, so you can always see where there is room for improvement. If you're not satisfied with the regularity or level of detail in these reports, you can opt-in for the 15 or 7 day plan which provides more comprehensive statistics.
The Report includes
Total Impressions, clicks, and keywords
Average search position
Top 5 winning and losing keywords
Top 5 winning and losing posts
and more
Rank Tracker (Pro feature)
SEO is vital for any business with an online presence. If you want people to find your website, you need to ensure it ranks high on search engine results pages (SERPs). But that's not the only goal – once you achieve a good ranking, you have to make sure you keep track of it. This is where RankMath comes in handy. The rank tracker tool will help monitor and maintain your position on SERPs.
The Rank Math rank tracker is used to monitor your website's ranking on Google over time. By being able to see how well you are doing day-to-day, you can make any necessary changes to improve content or strategy. Additionally, Rank Math provides an email report feature so that you can always be updated about your site's performance without needing to constantly check the dashboard yourself.
Not only that, but with the rank tracker, you can keep an eye on your top 5 keywords or posts that are either doing well or struggling.
Client Management (Business Feature)
If you have more than one website, client management allows you to control multiple sites from a single platform. agencies will find this feature extremely useful. You can keep tabs on all your sites at once with RankMath- you don't need to check the stats of each site one by one. Log in to gain access to detailed insights for all your sites from a single location, without ever having to leave RankMath.
To unlock the full power of this feature, you'll need a business plan. This will not only give you access to all the insights but also let you set limits for individual sites from the dashboard. You can set keyword limits and content AI credits for individual sites to ensure that you never run out of the allotted quota. Some sites may require a larger number of keywords to track and a greater amount of content AI credits, whereas others may require only a few. You can easily manage these with client management.
Light Weight
RankMath is not only a powerful SEO plugin, but it is also the lightest one available on the market today. What does this mean for you and your website? faster loading times and improved overall performance – both of which are key factors in determining your rank on search engines. If you're working with a tight budget, RankMath can be a lifesaver by helping you improve your site's performance without breaking the bank. In short, RankMath can help your website load a bit faster.
RankMath SEO Features
Let's talk about what you can expect from RankMath SEO. Rankmath has numerous features and options to help you set up and optimize your site for search engines. We are going to see some of the important and life-changing ones.
Role Manager
The role manager permits an administrator to allocate a role with custom abilities to one or more users. If you have numerous users and want to assign different SEO roles, this setting is ideal.
WordPress has different user roles, like editor, contributor, and author. This allows you to customise what each role can do. For example, you could enable access to content AI only for authors.
SEO Audit
Regular SEO audits are key to any successful SEO strategy. By conducting a Rank Math SEO audit, you can discover how successful your website will be in organic search results. Additionally, this process uncovers any potential areas for improvement so that your ranking on SERP might increase. RankMath's audit is comprehensive, providing you with an extensive analysis of your site's SEO health and giving you a score out of 100. The results are nicely organized and easy to understand, so that you can make well-informed decisions about how to go about improving your site's SEO. The tool uses 40 performance indicators to assess a website and offer tips for improvement.
Instant Indexing
One of the features that set Rank Math apart is called Instant Indexing. This particular feature allows you to add your website's pages directly into Google's index, or any other search engine's for that matter (though not guaranteed) without having to wait for them to crawl your site first.
With Instant Indexing, your website can start appearing in search engine results as soon as you create it. Although there are multiple standalone plugins that can complete the task, it's easier to use a plugin that integrates with the core SEO software. Note that, as Google states, the instant indexing feature is only meant to be used by news sites. Others should avoid using it.
Redirection Manager
Redirection Manager is an useful tool that allows you to creates and manage up to 30X redirects at a time. Redirects become important when you want change the URL of one or more pages. With this tool, you can easily execute a smooth transition without any headaches.
With Redirection manager, you can
set 301,302,307 URL redirects.
set 401, 451 management code
set auto redirects
Custom schema types (Pro feature)
RankMath SEO offers 24 schema types for articles or blog posts, but you can also create custom schema types to cover the content of your website. WithRankMath SEO, you have access to 840+ different schema types. This ensures that your blog post type will never be missing a schema type. To choose the custom schema types, RankMath SEO provides a schema builder that will help you to build custom schema types that suits your article or blog posts.
Google Trend Integration (Pro feature)
The Google Trend tool lets you see how popular a search term is and how that popularity has changed over time. Google Trends offers an easy way for marketers and SEOs to keep up with their competitors by tracking search term popularity and geography. We've all seen how useful Google Trend can be- now imagine having access to that data right from your RankMath dashboard.
Local SEO (Free feature with limits)
Local SEO is a key factor in the search engine optimisation process. Ranking higher on Google Maps and in local search results can generate increased traffic, leads, and sales for businesses.
If you own a business, you understand how crucial an online presence is. Your visibility on Google matters because that's where people go to look for products or services. And since most individuals use Google Maps when they want to find something close by, local SEO should be your focus.
RankMath SEO provides many settings and options to improve your local online visibility. The most crucial options are free, while a few others can only be accessed by purchasing a pro subscription.
Below are some of the settings that RankMath offers for local SEO
Name
Site URL
Logo
Address
Phone number
Opening hours
Price range
Google maps
and more
Elementor and Divi Integration
RankMath is the first SEO plugin to offer integration with Elementor and Divi, giving users control of their website's SEO from within the builder. Other plugins have since implemented this feature, but RankMath was the pioneer. Similar to Gutenberg builder, you can manage all vital aspects of your SEO from within Elementor or Divi builder.
For instance, you can do the following on the builder itself.
Edit meta snippets
Set a focus keyword
Analyze the current SEO of the page with recommendations
Set and configure schema
Bulk Edits (Pro feature)
The RankMath SEO bulk editor lets you do the following at once for multiple posts or pages:
Set options such as index, no index, and more.
Set Index or no index
Set follow or no follow
Remove custom canonical URL
Set redirection to a particular URL with 30X.
Remove redirection
Set Schema to none or default schema type
Perform instant indexing
Google News Sitemap (Pro feature)
A sitemap allows search engines to quickly find and understand the content on your website so it can be properly ranked. You can also include google news on your site to improve its ranking. Although the google news sitemap is not necessary to be included in Google News, it may improve your site's crawlability. There are plenty of plugins that can handle this job, but it's always a nice bonus when the plugin also comes with built-in SEO capabilities.
Version Rollback
When a WordPress plugin updates, it sometimes doesn't play well with other plugins. This usually happens because of the new version number. If you encounter any problems with the latest version of RankMath, you can simply roll back to the previous version using our built-in version controller. You might not see the significance of this now, but you'll know how crucial it is when something inevitably goes awry on your site.
Link Management (Pro feature)
Link building is an effective method to rank higher on search engines, and RankMath's link builder can help you add links to your site. This is extremely helpful for SEO because internal linking is such an important aspect of ranking well. Internal linking means connecting one of your website's pages to another page on your site. It is an extremely powerful method for improving a website's ranking on search engines. Additionally, it provides information to Search Engines regarding the structure of your website, how individual pages relate to each other, and what users should pay attention to.
More simply put, it allows search engines to understand your site's organization and crawl them more quickly. Adding links and keywords to each page of your website can be tough, but RankMath has a linking builder tool which aids you in only placing links where they make sense. To use the Link builder, just enter the keywords and destination URL. The included keywords' corresponding pages and posts will all contain the destination URL; however, you can also elect to exempt certain pages, posts, comments, or products from this action if desired.
User Interface
RankMath's user interface is clean and minimal, without confusing users. RankMath made it easy to have only the necessary options and disable the unwanted ones for avoiding confusion or saving up some memory. The dashboard contains various modules such as 404 monitor, analytics, redirection, and more which can be turned on or off. The main role of the modules is to control that feature across your site. Turning off the modules will turn off the respective options across your sites.
For example, if you disable the redirection module, it will also disable the feature on the plugin and you will no longer be able to find options for redirection in the settings. RankMath also has two types of interfaces: an easy one and an advanced one. I already mentioned in the Unique Features section that RankMath can switch dashboards and options for new users and advanced users, but it's worth repeating. Between modes, the dashboard and settings options change with more modules to pick from. For example, under Rankmath's WordPress sidebar settings, you can find general settings, sitemap info, role manager data, and other potential choices that the plugin could offer by going into those specific setting pages. Most plugins have a similar setup where changes in one area affect different parts of the software – this is no different for RankMath.
Customer Support
Any software tool or plugin needs great customer support in order to succeed. This is because customer support builds a strong relationship between the creators and users of the product, as well as creating a thriving community around it.
Users may need help using the tool if they are new to it, or if they don't know how to do something specific. Customer support should always be available to assist them whenever they need assistance.
Having a good customer support team is very important for an online tool, and RankMath provides exceptional customer service. Their support team is available 24/7 throughout the year to answer any questions you may have. You can either open a support ticket on their forum or contact them directly via email, and you will usually receive a reply within a few hours. Additionally, RankMath has extensive documentation that can help you resolve your issue on your own.
3rd Party Service Integrations
RankMath not only integrates with several 3rd party services, but these integrations also improve the productivity of the plugin. I have already mentioned a few integrations in the feature section, but there are also a few more that are worth mentioning. RankMath supports and integrates with the following services:
Google Analytics 4
Google Search Console
Google Adsense
Google Trends
Elementor builder
Divi builder
Social Media Accounts
RankMath integrates with most Google services and provides you with reports and data pulled from the search engine. Elementor and Divi builder integration allows users to control their SEO aspects directly from the corresponding dashboard. Lastly, connect social media accounts to your website so that it appears on Google search results when searchers look up your brand name.
RankMath SEO pricing
With RankMath SEO, you have three paid plan options: Pro, Business, and Agency. The Pro plan is ideal for most users.
RankMath Pro Plan: $59/year
RankMath Business Plan: $199/year
RankMath Agency Plan: $499/year
The paid plans, as seen above, begin at $59/year and go up to $499/year. A typical user who wants to use the premium features would only need the Pro plan, priced at $59. The plans that lie beyond "Pro" are really only necessary for high-traffic websites or agencies managing multiple websites.
Content AI credits
With all the paid plans, content AI credits are included. Credits can be bought separately, even from the free version.
50 credits: $19
150 credits: $49
450 credits: $99
These credits have a one-year expiration date, which means they will become unusable after 12 months. You can purchase and use these credits with the free plan, as well as the paid plans. When any of your paid plan's credits get used up, you can buy more to keep your content AI working.
RankMath SEO free vs Paid
Out of all the SEO plugins available, RankMath provides the most features in its free version– which might just be why it's gaining popularity so quickly. The free version will allow you to rank your website highly on all major search engines. There are three paid plans to choose from with some differences between them. Below are some of the major differences between the plans that I think you should be aware of when choosing a plan, or if you'd like to upgrade to a premium version.
RankMath SEO vs the competitors
While RankMath is not the only Search Engine Optimisation plugin on the market, we will compare it to two of its most popular alternatives, Yoast SEO and All in One SEO. All three options have more than 1 million downloads.
We will compare the features of all three plugins, free and paid versions separately. This way, you can more easily see which plugin offers more features for each category.
RankMath SEO vs Yoast SEO vs All In One SEO
Although Yoast SEO was released 8 years earlier than RankMath, the latter plugin has proven to be more efficient and versatile in a number of ways.
Free vs Paid Versions
Let's compare and see which plugin offers more features for free. Most users, especially beginners, will only choose a free version of the plugin, so it should have essential features. If you want your website to rank high on SERP, you need an SEO plugin. These plugins come in both free and paid versions, depending on how much control and flexibility you want over your site's SEO aspects. All things considered. RankMath provides more options and abilities than any other plugins.
Paid Versions
Essentially, what you're paying for with RankMath is a suite of features that are either absent or severely lacking in both Yoast SEO and AIOSEO. To put it bluntly, unless the lone feature offered by Yoast SEO is absolutely essential to your website's success, there's really no reason to go with their paid plans when compared toRankMath.
AIO has the cheapest subscription of these three SEO plugins, starting at $49 per year. RankMath is the second cheapest, with plans beginning at $59 annually. Lastly, Yoast's only layout–"Premium"–is priced at a yearly rate of $99. Although RankMath's pricing is in the middle when compared to these other two plugins, you get more features for your money with RankMath. For only $10 more, Rankmath boasts double the features and options than those of AIOSEO.
Rankmath SEO Installation and Setup
The RankMath plugin is easy to install and set up. It comes with a 9-step setup wizard that will help you configure the plugin in just a few minutes. However, if you choose the easy mode, the process will be trimmed down to only 3 steps.
Choose mode: you can choose between easy, advanced, or custom mode, depending on your level of comfort. If you have little to no knowledge about SEO, it's better to start with easy mode. In this mode, Rankmath will take care of all the essentials for you, and you will only be presented with 2 steps: site details and linking to google analytics. The advanced mode contains more options and settings to choose while the custom mode is for those who have already used RankMath before and want to import their previous settings.
Import data from the previous SEO plugin: if you have already used a different SEO plugin, importing the settings and options into this one is quick and easy.
Site details: set your essential details like the type of the site, a logo, and social media image.
Link to Google Analytics: this step allows you to connect the RankMath with your google analytics account
Configure sitemaps: with this step, you can configure sitemaps and determine which pages should be included- like posts, pages, or forms.
Optimisation tweaks to get your site on right track: This step includes options to turn on or off opening links in a new window, no-follow external links, and no index empty category and tag archives.
Role manager: If you want to be able to control what certain users can do in RankMath, depending on their role, you can do it from this page.
404 and redirection: turn on 404 monitors and set up redirections.
Schema markup: types of schema that can be set here include posts, pages, portfolios, theme builders, forms and landing pages.
After you finish all the steps, you'll land on the dashboard. You can return to the wizard at any time if needed, but it's not necessary. The setup wizard is enough for preparing your site so that search engines can find it, but if you want to make sure your site is fully optimised, feel free to adjust settings on the dashboard.
Final Verdict
In conclusion, does RankMath really improve your website and should you use it as your go-to SEO plugin? The free version of this plugin already includes a lot of features, so imagine how many more you get when you upgrade to the paid version! It's definitely worth your while.
RankMath is the only SEO tool you need for your website because it includes all of the essentials. Once you pay for RankMath, there are no other tools that you will need to opt in for. RankMath SEO is an excellent plugin for WordPress users who want to improve their search engine ranking. It's full of features, easy to use, and doesn't slow down your website.
Quite frankly, we haven't found anything that we don't like about the plugin. It's really that great! The "Rankmath SEO plugin is easy to use for beginners, but still has enough power for advanced users."