As a small business owner, it can be overwhelming to juggle all the responsibilities that come with running a company. From managing finances to handling HR to marketing your business, it can be difficult to find the time and resources to effectively promote your business and attract new customers. However, investing in marketing efforts is crucial for the success of any small business. And one important aspect of effective marketing is copywriting.
Copywriting involves using words to persuade your target audience to take a desired action. This could be making a purchase, subscribing to a newsletter, or downloading a resource. The goal of a copywriter is to get people to take that next step and engage with your business. Copywriting services can be incredibly valuable for small businesses, as the right words can make a significant impact on how customers perceive and interact with your company. From website copy to brochure copy to email marketing content, strong copywriting can be the key to attracting and retaining customers. So, as a small business owner, it is essential to prioritize copywriting and consider investing in professional copywriting services to help take your business to the next level.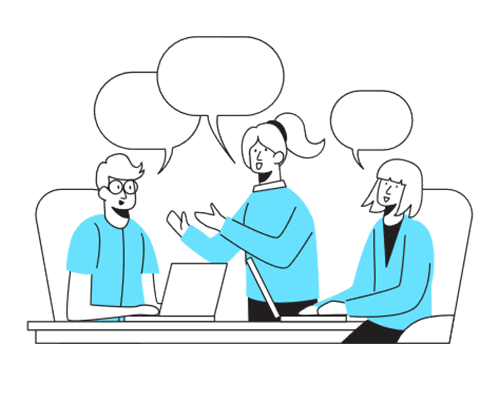 Let us help grow your business with expert copywriting services
Here are just a few reasons why working with a professional copywriter can benefit your small business:
You'll save time: creating effective copy takes time and effort. If you don't have spare hours in your week to dedicate to writing, then it's better to leave it to the professionals who do have the time.
You'll see results: a good copywriter will be able target your audience and write persuasive content that speaks directly to them. This will help increase conversion rates and boost your bottom line.
You'll get expert advice: when you work with a professional copywriter, you're getting someone with years of experience and expertise in the field.
You'll get local knowledge: don't forget, we have been providing copywriting services in conjunction with building websites for more than ten years. Our local small business knowledge has assisted dozens of Adelaide businesses to attract new customers and sales leads. We've also worked with businesses in Brisbane, Gold Coast, Sydney, Melbourne and Perth.
Website copywriting services Adelaide
Are you struggling to create website copy that effectively represents your brand and converts visitors into customers? As a small business owner, it can be challenging to find the time and resources to craft compelling content for your website. That's where SEO copywriting services in Adelaide come in.
We specialise in creating effective website copy that speaks directly to your target audience and helps your business stand out in a crowded online marketplace. We understand the importance of crafting persuasive, error-free content that accurately reflects your brand and resonates with your audience. But we also know that effective website copy is about more than just persuasive language. It's about understanding the SEO algorithms that drive search engine rankings and ensuring that your website content is optimized for both humans and search engines.
As a small business owner, you have enough on your plate without having to worry about creating engaging website copy. Let us take the burden off your shoulders and help you craft content that gets results. Contact us today to learn more about our seo copywriting services and how we can help your business succeed online.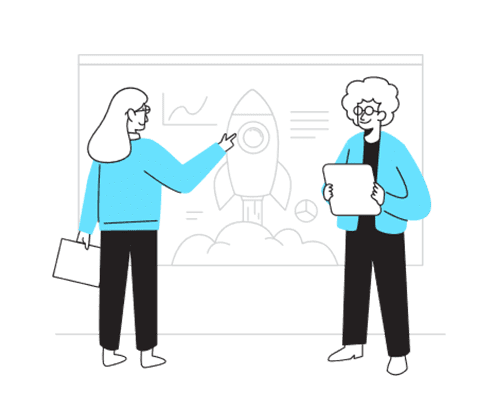 Copywriting with SEO in mind
Your website's ranking on search engines is determined in part by your copywriting and on-page SEO. This includes factors such as the right keywords, URL structure, HTML headings (H1-H6), quality content, title tags and meta descriptions. If any of these are missing or incorrect, Google will not be able to find or understand your website. On-page SEO has a significant impact on your website's discoverability, and this is where SEO copywriting comes in. It skillfully combines magnetic writing with the most recent search engine optimisation techniques to increase traffic to your site and bolster its online presence.
SEO copywriting services
Are you tired of having a beautifully designed website that can't be found on search engines like Google? If you're not showing up in search results, it's like your website doesn't even exist. But don't worry, there is a solution. SEO copywriting services in Adelaide can help your business get the visibility it deserves online.
We understand the importance of search engine optimisation (SEO) for small businesses. We have helped hundreds of clients improve their search engine rankings and drive more traffic to their websites. Our team of SEO copywriting experts can help you choose the right keywords and phrases to use on your website and ensure that your content is structured in a way that makes it easy for search engines to index and rank. With our help, you can enjoy higher search engine rankings and a steady stream of targeted traffic to your website.
If you're ready to take your website's visibility to the next level, it's time to invest in professional SEO copywriting services in Adelaide. Contact us today to learn more about how we can help your business succeed online.
Article copywriting services
Are you looking for a new way to promote your business and showcase your expertise in your industry? One powerful tool at your disposal is writing articles for trade publications or popular blogs. Article copywriting services can help you create engaging, informative content that helps generate leads and sales for your business.
We have a team of experienced writers and web developers who are knowledgeable on a wide range of topics. We can help you craft engaging blog posts or articles on any topic you need, whether it's the latest food trends, how to create an online business from home, or the best technology brands that offer competitive prices.
But it's not just about writing compelling content – we also understand the importance of SEO and the role that keywords play in helping your content rank on search engines. We'll always be realistic about the ability of your content to rank and are skilled at advising on the best niches to write about in order to get you ranking with long-tail keywords.
How much does SEO copywriting cost?
We'll always quote your job individually but we understand you want to have an understanding of the costs now. All our packages include SEO research and analysis.
Before writing your article or website content, we will undertake keyword research and competitor analysis. You will be provided with a report outlining our findings and an outline of the blog or website page containing key points and main headings to make sure we have captured all your needs.
Copywriting pricing guide
500 – 700 words – $80
700-1500 words – $175
1500-2500 words – $300
Prices are estimates, your project will be quoted individually.
Speak to us about copywriting for your website today
If you want your small business to thrive, then you need to invest in marketing—including professional copywriting services. A good copywriter can save you time, increase conversion rates, and provide expert advice and guidance. So don't try to do everything yourself—let us help you grow your business with our expert copywriting services. Contact us.
Keyword research
Identifying the best keywords and keyphrases for your business.
Learn More
Keyword research is an important step in the process of writing a website article because it helps to ensure that the article will be found by the right audience.
By identifying the keywords that people are using to search for information on a particular topic, you can tailor your article to include those keywords and improve the chances that your article will rank well in search engine results. This is important because higher search rankings can lead to more traffic to your website, which can ultimately help to increase your business or reach your target audience.
In addition, keyword research can also help you to understand the needs and interests of your target audience, which can inform the content and structure of your article. Overall, investing time in keyword research can pay off in terms of increased visibility and engagement with your website.
Content strategy
Does your website need copy to rank higher than your competitors?
Learn More
Having a content strategy is important for a small business website because it helps to define the purpose and goals of the website, as well as the target audience.
A content strategy can also help to guide the creation and organization of website content, ensuring that it is consistent and aligned with the overall goals of the business. By establishing a content strategy, a small business can effectively communicate its message and value proposition to its target audience, and build trust and credibility with potential customers. A well-crafted content strategy can also help a small business to differentiate itself from competitors and establish itself as a thought leader in its industry.
In addition, a strong content strategy can help to drive traffic to the website and improve search engine rankings, which can ultimately lead to increased sales and customer loyalty.
Our existing website looked great but didn't rank. Karyn provided an SEO audit and let us know how many words we needed on our key pages, what search terms to target and suggested better headings. She rewrote all our website copy and we are now ranking in our local area at number 3.
We needed a range of articles added to our website to support an ongoing SEO strategy. Karyn was able to provide ten well written articles on legal topics addressing the topic of family law.
We didn't know that we needed to constantly add new articles to our website in order to keep it ranking well. Karyn was great at coming up with topic ideas and writing in the tone of our boating audience. Our front page google ranking has since lifted and we know we are getting new leads directly from the articles.
Like what you see?
Don't miss out on the opportunity to promote your business and showcase your expertise through engaging articles. Contact us today to learn more about our article copywriting services and how we can help your business succeed.
SEO Copywriting Adelaide & Australia