Why WordPress website design for small business?
In the rapidly evolving digital landscape, WordPress stands out as an incredibly user-friendly and adaptable content management system, empowering us to create a diverse array of websites. Remarkably, WordPress drives more than 32% of all websites globally, underscoring its widespread use and effectiveness.
In today's digitally driven world, the significance of a high-converting website cannot be overstated. It's not merely about attracting attention; it's about guiding users through a captivating journey facilitated by compelling copy. Picture it as a meticulously designed sales funnel. A well-constructed website warmly welcomes visitors to your business, engaging them with precisely tailored content. Navigating through the right pages of interest, users are gently led towards pivotal sections, such as your contact page or a direct call to action.
At this pivotal moment in the digital age, having an engaging website isn't just an advantage; it's a necessity. A strategically crafted website serves as your digital ambassador, effectively transforming leads into loyal customers. Harnessing the power of WordPress, we ensure that your online presence isn't just a mere platform; it's a dynamic, interactive experience. Let us transform your website into a compelling narrative that captivates, engages, and ultimately converts your audience, ensuring your business thrives in the competitive digital landscape.
Does your small business need a WordPress website design?
Ready to take your business to the next level with a brand new, performance geared website? Contact us for a free quote so we can get to know your business more. We'll be happy to go through all options with you! Either fill in the non-salesy quote form or send us an email with your questions.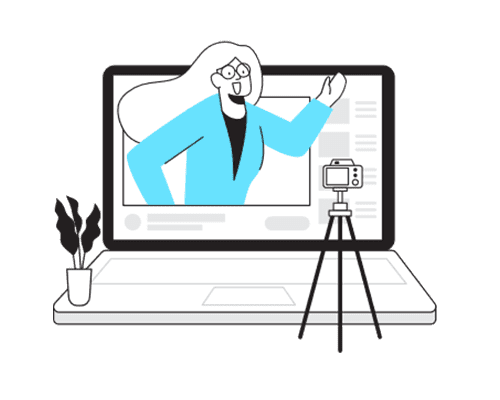 Responsive websites for desktop, tablet and mobile
your new website won't just be visually appealing; it will also be highly functional and user-friendly. Our expert team ensures that your website is fully responsive and meticulously optimized for all screen sizes, guaranteeing seamless navigation on desktops, mobile devices, and tablets alike.
But we don't stop at just creating a stunning website. If you're eager to enhance your online presence, we offer comprehensive strategies. With our adept content marketing techniques and a Google Ads campaign, we can significantly increase your website traffic. Our approach is not just about creating a website; it's about cultivating your digital success story.
What truly sets us apart is our passion for assisting small businesses like yours. With two decades of experience under our belt, we bring a wealth of knowledge and expertise to every project. We take immense pride in nurturing the growth of small businesses, helping them thrive in the vast digital landscape. Partner with us, and let's embark on a transformative journey where your online presence becomes a powerful asset, driving your business towards unprecedented success.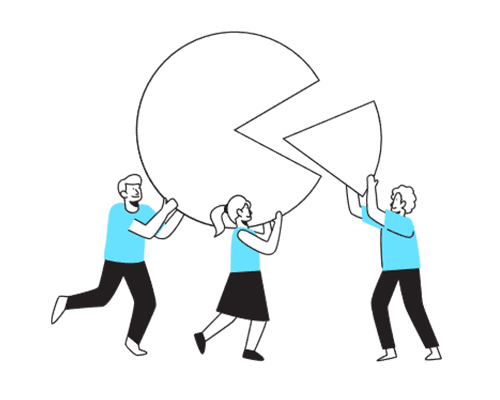 Professional and affordable website designs
We specialise in creating professional and budget-friendly websites that truly reflect your business essence. No tech jargon, just straightforward solutions tailored to your needs. We've helped countless businesses like yours launch their online dreams with user-friendly WordPress designs, smooth shopping carts, and top-notch SEO.
But it's not just about building a website; it's about growing your business. We believe in digital marketing that works. Imagine your website as a friendly, inviting storefront where customers are not just visitors but part of your story. With us, your website won't just sit there; it will actively engage and expand your customer base.
So, let's get started! Your new website will be as unique as your business, a vibrant online home where your customers feel right at home. Together, we'll craft a website that not only looks great but also does wonders for your business, all in a language that's friendly, approachable, and easy to understand. Exciting times await!
Some commonly asked questions about WordPress website design
Do you offer free WordPress website quotes?
Yes, of course! Contact me today and I'll be happy to provide you with a free evaluation. You can also complete the WordPress Website Quote form which will take you through everything you need to think about.
How long does the entire process take until launch of my new website?
Once we've had a consult and I've received your website content (or we have arranged for it to be writen), I'll start working on your site straight away. It will take about 4-6 weeks – I can be asked to go faster if you need.
I sell products and services as well. Can you build an ecommerce shop?
I certainly can. With over 10 years' experience in WordPress web design and development, you're in safe hands. I will use well known and well supported plugins such as WooCommerce to build an e-commerce site with a full featured shopping cart and checkout for payments. We can go through all the specifics during our consult.
I only need a small basic website. Do you offer smaller website packages?
Yes, of course. I've helped many small businesses grow their businesses and offer a variety of options to suit every business.
Can I integrate a booking system into my website?
Yes, you can! Just give me all the details during our consult and I'll find or integrate the perfect booking system to suit your business.
Do your websites include SEO as well?
They sure do. A site with best practice search engine optimisation enables you to rank in Google for your products and services. Best practice on-page SEO is included in all my website packages so I can set you up the best possible way to grow your business. If you need additional and dedicated ongoing SEO services I can help you here too.
I want to learn more about Google Ads and how it works. Can you manage my Google Ads too?
That's right! Google Ads (formerly called Adwords) is a great way to boost website traffic when you need it most. For example, you may be in a competitive niche, or have a brand-new site that will take time to rank in Google through Search Engine Optimisation. This is where Google Ads come into play and I've helped many businesses increase their leads through my Google Management services.
Ask about our $1000 WordPress website starter package
Get a new small business website built in 7 days for $1000! This package includes a professionally designed WordPress website with a mobile-friendly design, perfect on-page SEO and up to 5 pages of content.
WordPress Website Design Adelaide | Serving Greater Adelaide Region