WordPress Website Design Adelaide
Based in Adelaide, our dedicated team collaborates with clients across Australia, specialising in WordPress web design. We harness our collective expertise to create websites that don't just look good but are also tailored to drive leads and facilitate online conversions.
We're well-versed in Search Engine Optimisation (SEO), Google Ads, Copywriting, and Email Marketing, among other skills. Our primary objective? To empower small to medium businesses to maximise their online potential. If you're launching a fresh venture or aiming to elevate your current enterprise, our WordPress web design Adelaide specialists are eager to collaborate with you.
WordPress website design and marketing
We recognise that for small businesses, having a standout website isn't a luxury, it's a necessity. That's why we deliver top-notch, cost-effective responsive WordPress websites designed for today's dynamic digital landscape. What sets us apart? We simplify the process. Our platforms are intuitive and straightforward to update. Beyond the basics, we're here to assist with a range of advanced features: whether you're looking to set up a streamlined shopping cart or aiming to gather insights through customised forms.
Our core mission is to champion small businesses in their quest for online success. From crafting your digital footprint to amplifying your reach, we're not just service providers; we're partners in your growth journey. We're wholeheartedly committed to propelling your business forward.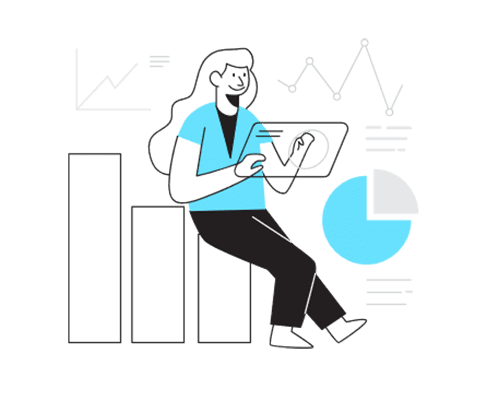 We're more than just a WordPress website agency; we're a holistic digital partner specialising in website design, development, and integrated online marketing. With a particular emphasis on SEO (search engine optimisation), our expertise extends to crafting memorable WordPress websites, and we're fervently driven to assist both budding startups and established small to medium businesses in amplifying their online presence.
Our core belief is that every single business, regardless of size, should have access to a top-tier website. A platform that isn't just aesthetically pleasing, but one that genuinely delivers impactful results. We're wholly dedicated to guiding you in achieving your online aspirations through meticulously crafted digital marketing strategies, tailor-made to ensure you achieve the desired outcomes. Ready to embark on this digital journey? Reach out now for a complimentary consultation!
Websites optimised to generate traffic
We're steadfast in our belief that a website should be more than just an online showcase—it should be a dynamic sales tool, primed to boost revenue. The concept of search engine optimisation (SEO) shouldn't just be tacked on at the end, but intricately woven into the design and foundational structure of the site from the outset. After all, what good is a splendid website if potential consumers can't unearth it on their search engine quests? A website is the digital storefront of your business; it must be effortlessly discoverable, intuitive in its design, and squarely focused on transforming casual visitors into loyal customers.
Enter our dedicated team. Our forte lies in crafting WordPress websites that meld user-friendliness with optimum search engine visibility. With our expertise at the helm, you're assured a website that's not just visually appealing but is also strategically poised to clinch top spots in search results, ensuring smooth navigation for your clientele. So, you get a site that's as easy on the eyes as it is to navigate, ensuring the best for both your business and its visitors.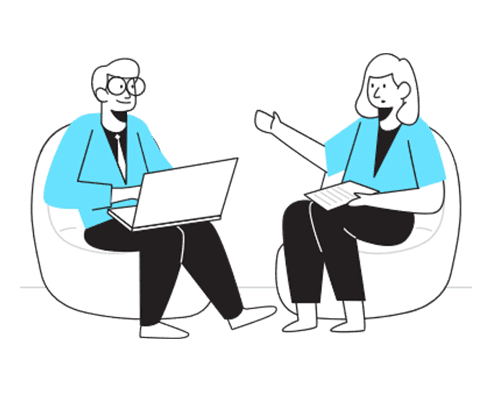 In our toolbox, web design and online marketing aren't just individual tools; they work together, complementing each other. We're not content with merely designing visually appealing websites. Our aim is to design WordPress websites that truly resonate, enticing visitors to return time and time again. We firmly advocate for a website that does more than simply showcase your offerings; it should serve as your brand's digital ambassador, laying the foundation of trust and rapport with your audience. With a unique blend of industry standards and innovative thinking, our web development approach centres on turning casual visitors into loyal clients.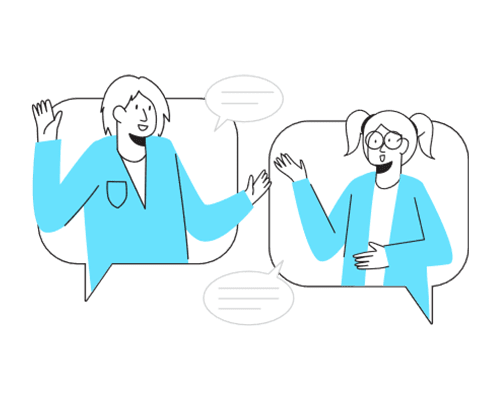 How much does a WordPress website cost?
Find out what's considered when quoting your WordPress website. Complete a short 5-10 minute questionnaire to quickly workshop your exact needs. We will get back to you with a quote the same day. Get a quote >>
We've built hundreds of websites for small to medium businesses just like yours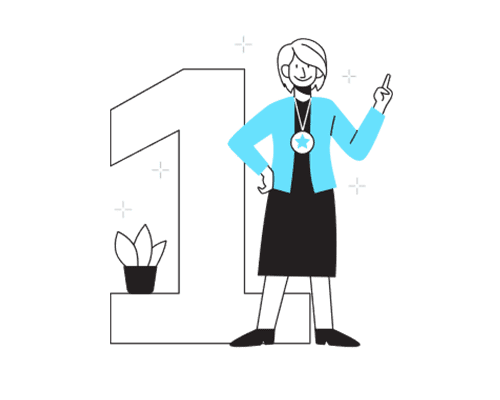 Search Engine Optimisation
Stationed in Adelaide but serving Australia, we don't just boast years of digital marketing and SEO chops, we live and breathe the stuff. We're always on our toes, keeping a keen eye on the ever-changing search algorithm waves — be it hundreds or even thousands that roll out annually. And hey, it's not just about the numbers for us. We've meaningfully transformed the digital fate of several clients with our SEO expertise, helping them shine brighter than ever. Ready to be the next success story?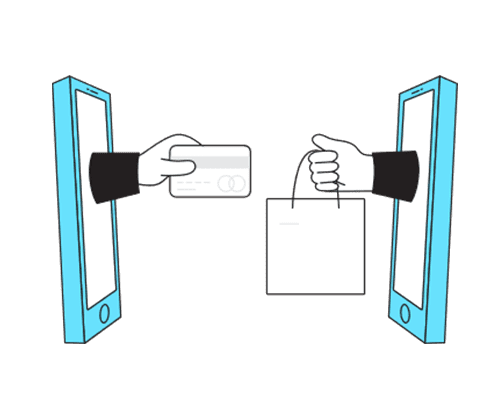 Ecommerce development
Whether you're just kicking off a new startup or managing a mammoth inventory with all those intricate shipping solutions, we've got your back. Our talented team has seen it all and built it all, from compact storefronts for fresh businesses to large-scale e-commerce hubs with complex shipping matrices. When you partner with us, it's not just about setting up shop; it's about a journey of continuous improvement, tailored advice, and unwavering support. Dive into a chat with us. Whether you're just window shopping for ideas or ready to revamp your digital storefront, we're here to guide, support, and elevate your e-commerce game.
Why WordPress for websites?
When it comes to building a digital home for your business, WordPress stands out as a front-runner, and here's why: it's adaptable, budget-friendly, and remarkably user-friendly. From vibrant blogs to bustling eCommerce sites, WordPress can handle it all, making it an excellent choice for businesses of all sizes. And hey, the cherry on top? Google has a soft spot for WordPress, which plays in favor of your site's visibility.
Among the myriad website platforms available, our heart goes out to WordPress for its unparalleled adaptability and efficiency. Whatever your business landscape looks like, we're confident in delivering a WordPress solution tailored to encapsulate your vision and goals.
Open-Source & Wallet-Friendly: Unlike some of those pricier options out there, WordPress is open-source. This means you're not tied down with hefty licensing fees, making it a win for budget-conscious businesses.
SEO Booster: WordPress comes SEO-ready right out of the box, giving your business a head start in the digital race.
User-Friendly: Even if you're not the most tech-savvy individual, WordPress won't let you down. Its intuitive interface ensures you don't need to spend endless hours on tutorials.
Flexibility Unlimited: No matter your niche or industry, WordPress is adaptable enough to mold to your requirements. From minimalistic designs to complex functionalities, it's got you covered.
We're constantly learning and sharing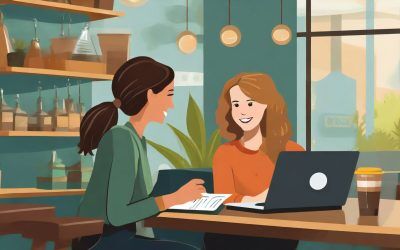 A key to online success can start with harnessing the potential of WordPress website design. As an...
read more
What's SEO & conversion and why do I need them both?
There are two key ways a website will work effectively for your business.
Search Engine Optimisation
Your website needs to be accessible when customers are actually ready to make a purchase online. Unless your business does not need to be found on Google and you can build new customer relationships through other means, your website should be built using expert SEO tactics. All WordPress websites built by Massive Empire utilise SEO friendly methods to ensure a good foundation. Ready to take your business to the top of Google? Add on a managed SEO plan to get real results.
Website conversions
Your website should make it clear to the user what your product or main service is as soon as they land on it. Customers will often search for a specific need and your website can offer a solution to their problem. It's important that whoever builds your website understands website user behavior so their experience feels natural. By working with a web development company that knows what users want, you'll be able to turn new visitors into paying customers.
Your conversion and digital marketing strategy
Our number one goal when it comes to building your website is to get the most conversions possible. Our staff is committed to using tried-and-true strategies that improve conversions. We strive to improve and perfect your website after it has been implemented, to fulfill all of your requirements. We offer a digital marketing service to help you make the most of your website. Our digital marketing team can develop and execute a plan to help increase traffic to your site and improve conversions. The bottom line is that we want to help you succeed online.
WordPress Website Design FAQs
How much does it cost to develop a WordPress website?
Website creation and development expenses vary depending on the objective, result, and size and complexity of the website. Our starting prices for basic websites are usually $2500 ex-GST. Schedule a consultation with us to discuss your objectives in detail, and we'll give you a personalized quote based on your needs.
How long does it take to build a website?
The development time for a WordPress website varies depending on the size and complexity of the project. However, we generally say that most websites will be completed within 4-6 weeks from start to finish. If you need your website urgently, let us know, and we'll do our best to accommodate.
Can you fix my broken website?
Most of the time the answer is no as it is usually more expensive to fix a site rather than begin anew. We prioritise building websites that are easy to use and compliant with Google's core vitals – as those sites will perform better in searches. Older websites will usually not compete. With that being said, if you have an older website but don't want to lose any of your existing content, we can rebuild it for you at a reduced rate (given that no new features or content is necessary). We are always happy to take a look at your existing website and give you advice on the best way forward.
Can you host my website?
Yes, we can take care of this for you. Our hosting company, VentraIP, is fully Australian owned and operated. We'll manage the website hosting, so all you have to do is sit back and relax. Your package includes security & uptime monitoring, backups & regular updates.
What is the process for creating websites?
Our website creation process is tailored to fit your business. We don't believe in cookie-cutter templates because each individual business is different! We sketch out a rough framework complete with notations and key features. From this, we design a wireframe of the various key pages which form the basis of the framework for your new website. Our designers turn the wireframe into a design which our coding and UX team then turns into your incredible custom WordPress website!
Is it important that my site works well on mobile devices?
Websites must work on all platforms, especially mobile. Mobile internet usage has already surpassed desktop use. This is why, when it comes to creating your web design, we consider mobile first. Our websites look and function properly on every device. We pay close attention to the tiniest of details in order to guarantee that our work provides the greatest user experience possible to allow your website to achieve optimum results.
Will my website be secure?
Security should be one of your highest priorities when developing a WordPress website. You can relax and stop worrying about updates by purchasing our monthly maintenance plan- we'll take care of them for you. In addition, we deal with all design, programming, and server issues so you don't have to lift a finger. We will also enhance your website performance and user experience to increase lead generation and revenue.
Can you train me on how to use my website?
It's critical that you know how to use your website, add new material, and make any additional modifications in the future. We'll give you one hour of WordPress training, which will cover how to modify your website pages as well as how to add fresh material.
Can you write the words for our website?
Yes! We've written great content for hundreds of local businesses in Adelaide and throughout Australia. Because we're SEO experts, our website copy is always written so that your business will be found on Google. Find out more>>
Like what you see?
We're here to partner with you in creating a stunning, high-performing website that is easy for you to manage and update. We'll make sure your visitors have a great experience on your site and that it's easy for you to maintain yourself. If this sounds like what you need then book a discovery call or complete a 5 minute quotation form.
WordPress website design Adelaide | Australia