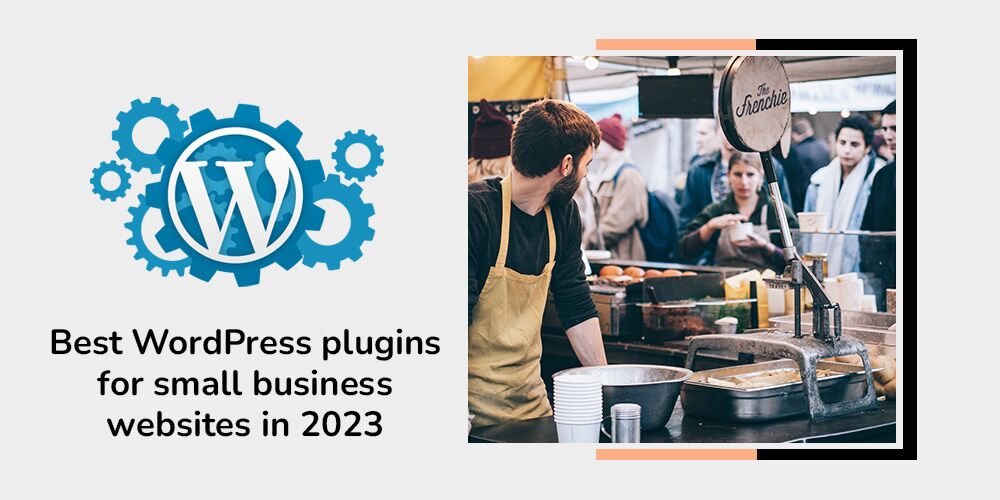 Disclosure: This post may contain affiliate links, meaning I get a tiny commission if you decide to make a purchase through my links, at no cost to you.
WordPress is a powerful CMS perfect for small business websites. Plugins make a good website great. With over ten thousand plugins available to WordPress users, it's tough to determine which ones are truly worth your while. Some provide great niche solutions but very few of them are absolute must-haves for all sites.
SEO plugin
Rank Math is an SEO plugin that allows you to optimise your website for better search engine visibility. Learn more about Rank Math>>
Performance plugin
Nitropack is your best option if you want to see the most significant performance gains or want a one-click solution to speed up WordPress. More on Nitropack>>
Forms plugin
WPForms is a must-have form plugin for small business websites that need to securely gather data from customers. Read about WPForms>>
Backup plugin
Keep your website secure by taking dependable and reliable backups. More about Updraft>>
Ecommerce plugin
WooCommerce is an eCommerce plugin that allows you to turn your WordPress site into an online store. More about WooCommerce>>
Why use WordPress for small businesses?
WordPress is a reliable content management system powering more than 30% of internet websites. WordPress provides small businesses with dependable and effective tools to take their business to the next level. The large customer base and community provide extensive support for its users. Having a problem with your website? Searching for an answer is not too difficult and if you can't work it out yourself, it's likely you'll be able to find a freelancer or website team to help you.
We specialise in constructing small business websites with WordPress because we believe it to be the most dependable and well-organised CMS.
What are WordPress plugins?
Did you know the reason why a WordPress website is so good is probably the plugins? That's right, the plugins. WordPress plugin developers have created some fantastic software (both free and paid) that can turn a good website into a great website. In simple terms, a WordPress plugin is a piece of software containing a group of functions that can be added to a WordPress website. They can extend functionality or add new features to your WordPress site.
They are written in the PHP programming language and integrate seamlessly with WordPress. Most plugins are available through the WordPress's Plugin Directory.
What can WordPress plugins do?
WordPress plugins can do just about anything. They can add features, tweak settings, speed up your website, improve security and help with just about any issue you may have. Whether you're a small company seeking a makeover for your website or someone who currently doesn't have one, keep reading to find out about important WordPress plugins that can help you improve it.
Enough talk, take me straight to the list!
How to choose the right WordPress plugin?
If we try to cover every possible use case for plugins, it would end up being more difficult for you to find the right plugin for your site. In addition, it can lead to more opportunities for bad plugin habits. Keep in mind that each new WordPress site plugin adds extra processing time for your server. That's why you need to take care when choosing which plugins to use and only select the ones essential for your purposes.
How can you tell if a plugin is actually necessary, or if it's just taking up space? which plugins are vital? We understand how difficult it can be to keep up with the latest WordPress trends, so we've created this comprehensive list of plugins that we recommend for use on all WordPress sites.
Whether you're about to launch a new website or improve your existing one, this list is perfect for you. You may find down the road that you need additional plugins depending on your specific needs, but for now, consider this tailored plugin list as a great foundation. We'll recommend the best plugins for each main category.
When choosing a WordPress plugin for your website there are a few things you should consider. We've compiled a checklist below which can be expanded to understand the thinking behind making a plugin recommendation.
Check the average user rating
These ratings are clearly shown on every plugin page within the WordPress plugin repository, under the Description tab. Users can award the extension from one to five stars. We recommend avoiding plugins with less than four (or almost four) stars on average. Anything lower than that might be a gamble.
Does the plugin have good reviews?
User reviews provide relevant information for customers trying to make a decision. With so many options, it can be difficult to understand which one is best for you. Our suggestion? Read a few of the highest and lowest-rated reviews before installation. This way, you'll get an idea of whether or not the plugin is right for your needs without having to read every single review. You can find these helpful ratings on the Reviews tab, located below the Download button (surprise!).
Active installations
If many people are using a WordPress plugin, you can be fairly sure it's doing something right. After all, the higher its number of active installations, the more trusted it is by the community. If a plugin has been installed on thousands of WordPress websites, chances are good that it's working well for them too. Fortunately, checking this sort of thing is easy to do on WordPress.org thanks to the description tab which tells you exactly how many active installations each plugin has had so far.
Is the plugin actively maintained?
Out-of-date plugins are more vulnerable to security breaches. In addition, plugins should regularly update to be compatible with WordPress updates. Updates should be consistent and regular to gauge the plugin developer's level of involvement. Fortunately, the WordPress plugin repository shows when a plugin was last updated, listed under the Description tab. In addition, a complete history of all changes is available under the Changelog tab, so you can easily keep track of what the developer has done since releasing the plugin.
Is the plugin compatible with my version of WordPress?
You should check how often a plugin is updated and whether it is compatible with your version of WordPress. If you want to avoid any website disasters, make sure the plugins you download are compatible with your version of WordPress. Incompatibility issues can cause current plugins to stop working and, in severe cases, crash your entire site.
Support and documentation
The WordPress plugin repository has a support forum for every one of its plugins in the Support tab. An active forum is a good indication that the developer takes user feedback and complaints seriously. If it's neglected, take it as a warning sign. While some developers choose to handle plugin support externally, many do not because they are fans of the WordPress.org support system. If you need help, checking out their website is a good idea because it provides additional options for support. Additionally, seeing what kind of documentation the developer offers is important too. The best way to start your search would be in FAQ tab on their site so that you can get accurate and helpful information. Only use services that have regularly updated support forums or some form of documentation, because if you encounter problems, you will be alone.
Fortunately for you, we considered all this while selecting the finest plugins for small business WordPress sites. Coupled with our years of expertise using these plugins, you can be certain that our recommendations are useful, secure, and come with the best features. Take me to the list!
Best WordPress plugins for small business in 2023
With over 60,000+ WordPress plugins available, it may be hard to find the one that is best for your website. In this article, we have shared our expert pick of the must-have WordPress plugins for business websites in 2023.
What are WordPress plugins every small business should use?
Most of the plugins we recommend in this article are those which we use when we create a new WordPress website for our small to medium business clients. These plugins have been selected based on their popularity, ratings, ease of use, and security. We have also included some lesser-known but powerful plugins which we believe will be essential for small businesses in the coming year.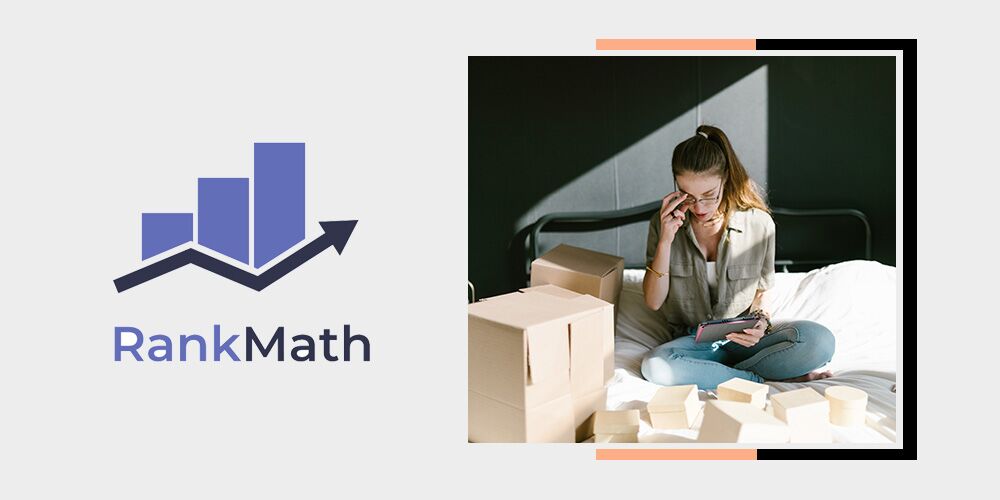 Best Search Engine Optimisation plugin for small business
Once you have your website set up, the next step to gaining traffic is optimising it for search engines (Google) through a process called SEO (search engine optimisation). You should always be thinking about SEO when you add material to your small business website. It may feel like something out of your grasp, but there are WordPress plugins that can assist you in creating and maintaining an SEO-friendly website.
Rank Math – Best SEO for WordPress
Rank Math has become our most recommended SEO plugin for WordPress small business websites. We install the free version of the plugin on every website we create. Rank Math is a Search Engine Optimisation plugin for WordPress that makes it easy to optimise your content with built-in suggestions based on best practices. Easily customise important SEO settings, control which pages are indexable, and how you want your website to appear in search results with structured data. RankMath SEO is designed to make your site's content more accessible to search engine crawlers. It is an ideal option for users of all experience levels, with user-friendly features to boost your ranking and plenty of advanced options if you're more experienced.
Rank Math boasts 900,000+ happy users, recommendations from the top Search Engine Optimisation websites and a focus on performance, efficiency, and user-friendliness. The plugin is developed by a team of white-hat SEO experts and has an easy to follow installation and configuration wizard.
SEO is an excellent way to drive traffic to your website on a regular basis, but it can be time-consuming. If you're looking for a plugin that will do the work for you so that you can focus on other aspects of your site, Rank Math is perfect. Rank Math has SEO features that were previously unattainable. With smart automation features, you can have the power of a whole SEO team at your disposal.
Rank Math SEO Plugin Features
Easy to follow Setup Wizard
Rank Math is practically fool-proof. Featuring a step-by-step installation and configuration wizard, Rank Math sets up SEO for WordPress perfectly every time.
Google Schema Markup aka Rich Snippets Integrated
Rank Math makes it easy to configure Google Schema Markup, aka Rich Snippets. With support for 16+ types of Schema Markups, you'll be able optimize your posts with just a few clicks. This includes the Rating Schema, FAQSchema aka FAQPage Schema Block & the HowToaka How To Schema Block.
Optimise Unlimited Keywords
Other plugins limit the number of focus keywords you can use per post, but Rank Math lets you optimize for an unlimited number. By default, it allows for 5 keywords, but you can increase that by adding a filter.
Content AI
Rank Math is a plugin that writes content for you by using AI. This means that your content will be not only great for your visitors, but it will also be optimised for search engines. Content AI takes all the hassle out of writing and ensures that your content is high-quality and ranks well in search engine results pages.
Google Search Console Integration
Rank Math saves you a lot of time by integrating with Google Search Console and displaying important information about your website right inside WordPress.
Google Keyword Ranking
Rank Math Plugin not only allows you to track your keyword rankings in Google, but also provides insights into how to improve them.
Google Analytics Integration
Rank Math provides a one-click solution to install the Google Analytics script, sparing you the hassle of manual installation. You can also exclude Logged-in users from tracking if desired.
Optimal Settings Pre-Selected
If you're not a tech expert, setting up a SEO plugin can be daunting. Rank Math is designed to ease that tension with its automatically set defaults, which are great for most websites. And if you need finer control, changing options is easy too.
LSI Keyword Tool Integrated
Rank Math's integrated LSI keyword tool allows you to generate multiple variations of your focus keywords, helping you attract more traffic to your posts.
Add Overlay Icons On Social Images
Rank Math allows you to overlay a GIF or video icon on your social media thumbnail, making it more likely for users to click.
Advanced SEO Analysis Tool
Rank Math makes it easy to audit your website's SEO with just one click. The plugin will show you where you can improve and how to fix any issues.
30 Detailed SEO Tests
Rank Math is designed to significantly improve your website's SEO through 30 comprehensive tests.
Module Based System
Rank Math has been designed with a module-based system, each of which can be enabled or disabled as per your needs, giving you extra speed and control.
Smart Redirection Manager
With Rank Math, you can easily manage redirects on your website with the built-in smart redirection manager.
Local Business SEO
Rank Math is designed to be used by Global websites and local websites alike. With its local SEO features, local sites can stand out in the search engine results like Google's and attract more traffic.
SEO Optimised Breadcrumbs
Even if your theme doesn't support Schema.org coding, you can use Rank Math to display SEO-optimised Breadcrumbs on your website.
404 Monitor
Did you know that 404 errors could be costing you traffic? Rank Math's built-in 404 error monitor helps you quickly find and fix them so your users have a better experience.
Deep Content Analysis Tests
With Rank Math's in-depth content analysis and specific recommendations, on-page SEO is now less mysterious.
Internal Linking Suggestions
By suggesting other related posts from your website for internal linking on your current post, Rank Math improves the likelihood of a higher ranking in SERPs.
Role Manager
With Rank Math's role manager, you can have several employees manage your website while still having full control over what each of them has access to.
Multisite Ready
If you manage one WordPress site or an entire network of them, Rank Math has got you covered. It fully supports the WordPress Multiuser project (WPMU).
Lightweight Code
Not only does Rank Math have loads of features that other plugins don't, but it also runs quickly and keeps your website fast.
Is Rank Math better than Yoast?
We used Yoast diligently on all our client websites until we discovered Rank Math. In short it has many more features with less bloat. Quite simply it blows Yoast Premium out of the water. If you're looking for a free SEO plugin, Rank Math is hands-down better than Yoast. And if you're willing to pay for a premium plugin, Rank Math Pro is also superior to Yoast Premium. In several Facebook polls, Rank Math was rated the #1 WordPress SEO plugin. We could easily migrate all of Yoast's data (including redirects) over to Rank Math with Rank Math's setup wizard without worrying about a drop in rankings. Once we finished the installation process, we were able to delete many plugins because Rank Math comes with redirects, image SEO, and schema already.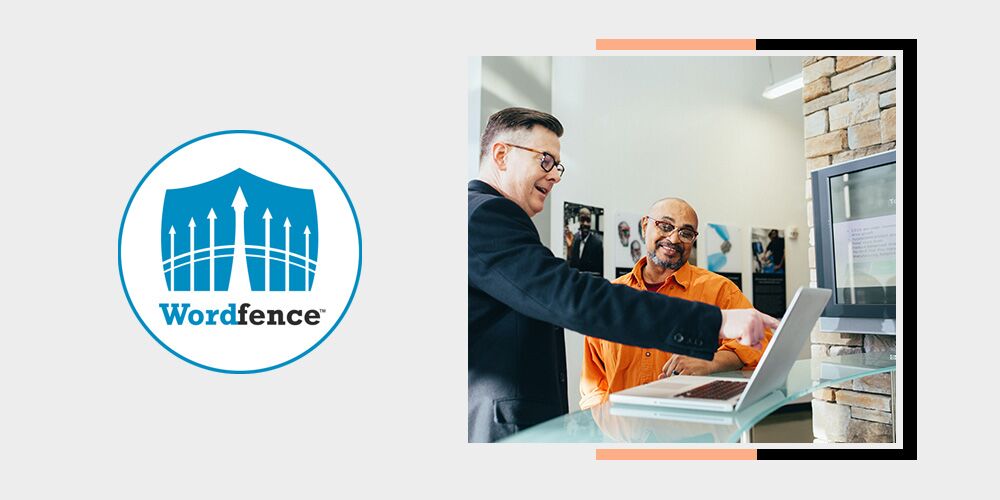 Wordfence – most comprehensive security for your WordPress website
WordPress users should always prioritise website security and the most popular CMS, it has many hackers with WordPress websites as their target. You don't want malware to creep onto your site, nor do you want uninvited hackers barging in past your login screen.
While there are various ways to protect your website's perimeter, WordFence is one of the most reliable solutions and our first pick. Wordfence is the most popular security plugin for WordPress websites with over four million active installs. It is a free plugin that offers comprehensive protection against many types of online threats. The premium version includes additional features and support, but the free version is still very powerful.
Although at first glance the primary dashboard for WordFence may appear to be crammed with a lot of information, it is actually easy to understand.
WordFence Security plugin features
Endpoint firewall and security scanner
The firewall data feed continually updates with new information about malicious traffic, IP addresses, and security signatures. It can stop brute force attacks by only allowing a limited number of login attempts and enforcing strong passwords.
Leaked password protection
By blocking login attempts that use passwords known to be compromised, you can prevent unauthorised access to your site.
Two-factor authentication
This feature uses two-factor authentication to stop brute force attacks. You have to provide a login credential that is only unique to you, in addition to your password.
Live traffic
Solidifies your website security bymonitoring and filtering outsuspicious traffic that other analytic packages might not catch.
Which is better, the free or premium version of Wordfence?
The paid version of the security plugin has more features than the free one. Even though the free version has plenty of options, settings, and features, the Wordfence premium provides better blocking capabilities as well as a more regularly updated list of malware and backdoor vulnerability risks.
The Wordfence free version helps keep WordPress site owners' information safe. It blocks attacks and has basic tools to keep your site secure. The 30-day delay on firewall rules and malware signatures means that you generally won't have to worry about your site being unprotected.
Wordfence premium features include real-time firewall rules, malware signatures, country blocking, and the ability to block over 40,000 malicious IPs with its dynamically-updated IP blocklist. Premium customers also get access to customer support.
So is it worth upgrading to WordFence premium?
In summary, WordFence Free is an excellent start to any WordPress website. With this security plugin installed you will feel safe knowing your site is well-protected. If you keep your plugins up to date and regularly run scans your site should be protected. However, if getting hacked and experiencing downtime while you resolve the issue sounds bad, think about investing in the premium version. Recovering from a site hack or malware infection can result in the loss of hundreds of dollars and a bad experience for precious site visitors. For $99 per year, it's a solid investment.
Block the latest security exploits
Wordfence Premium customers get new firewall rules immediately when the threat intelligence team releases them. When attackers come up with new ways to exploit WordPress, Wordfence deploys firewall rules to protect their Premium customers right away. With Wordfence Premium, you can be sure that you are protected from the newest exploits as soon as they are found.
Detect malware instantly
Wordfence Premium customers can also detect new malware in real-time. The Wordfence team writes signatures for new malware variants and immediately deploys them to your Wordfence installation, so you can detect even the newest malware. Malware signatures are used by your firewall to prevent hackers from uploading malware, and they're used by your Wordfence scanner to detect any malware in your filesystem.
Real-time blocking of malicious IP addresses
With over 4 million uses worldwide, they have access to attack reports from millions of websites every day. Because of this, their team knows who is attacking WordPress and can update their algorithm and blocklist continuously. This list contains anywhere from 25,000 to 60,000 active malicious IP addresses which outright prevents these dangerous IP addresses from accessing your site if you're a premium customer.
Is Wordfence the best WordPress security plugin?
Wordfence is our recommendation for best WordPress security plugin for several reasons: it has seamless performance, protects over 4 million websites worldwide, and gives developers unparalleled access to data on how hackers operate.
Wordfence is one of the most dependable and reputable security plugins available, with very few reported cases of security breaches since its launch in 2012. We believe that Wordfence is currently the best WordPress Security plugin on the market for all of the reasons stated above.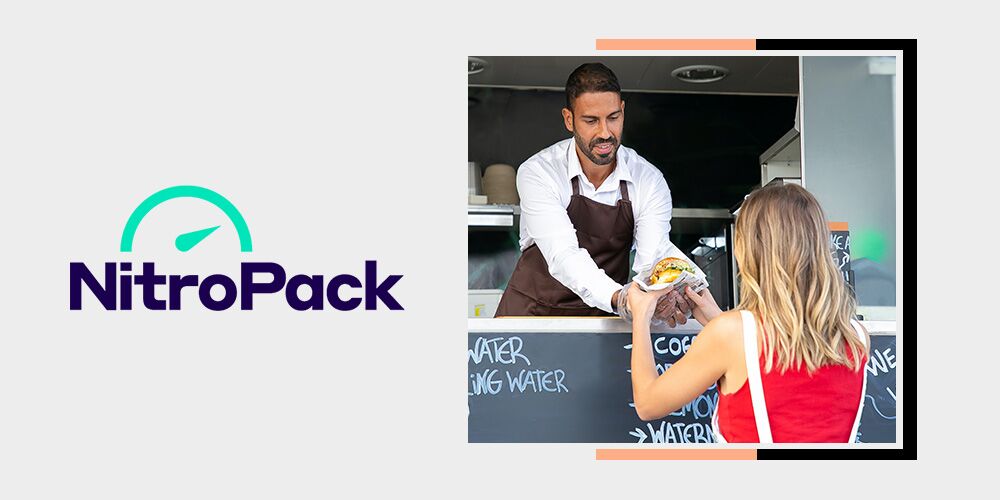 Nitropack – a one-click WordPress website speedup
NitroPack is a complete solution that helps you to speed up your WordPress website. This platform simplifies the process of speeding up websites. NitroPack automatically optimizes everything for you.
NitroPack is ideal for people with plugins or WordPress themes that use many resources.To start optimizing your website, simply add your website and install the connector plugin. You can then choose how aggressive you want the optimizations to be. NitroPack will then start optimizing your site automatically.
You can make your site faster by customizing the settings. You will see big improvements in how quickly your pages load and how well Google rates your page speed.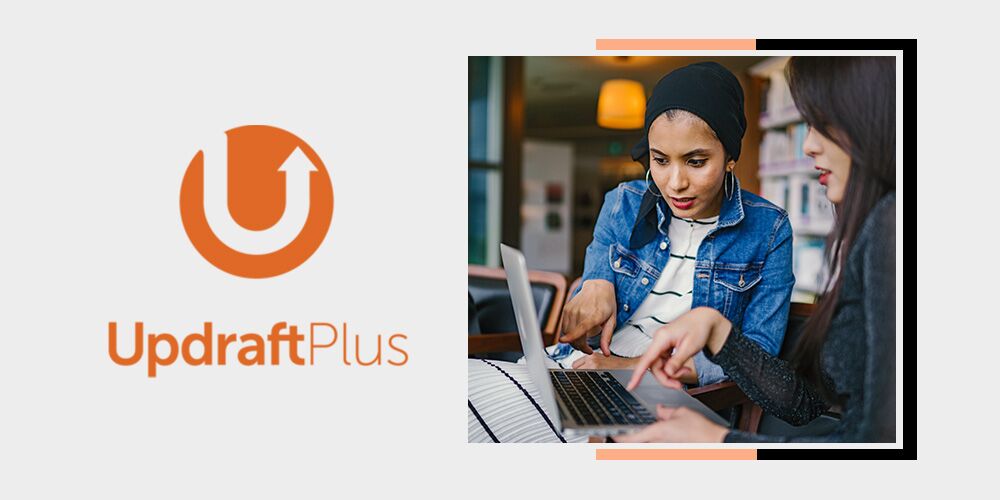 But first let's back up with UpdraftPlus
Backing up your WordPress site is very important. This will help you avoid losing data in case of a system crash, hard drive failure, or security breach. One of the best WordPress plugins for backing up your site is UpdraftPlus. It has an easy-to-use user interface, and you can set automatic backup schedules for your files and database on the settings panel. You can also connect UpdraftPlus to several remote storage options, including cloud-based ones like Dropbox and Google Drive, and simple data transfer solutions like email and FTP.
UpdraftPlus Vault, the plugin's remote storage, is available on the premium plan. It works seamlessly to back up and restore website data. Another great premium feature is database encryption to ensure the security of your website data.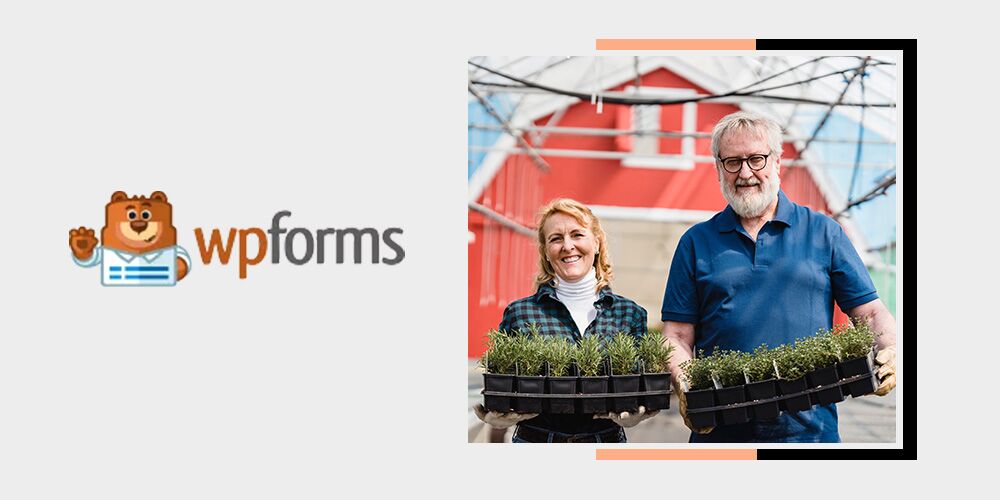 WP Forms – the only contact form plugin you need
One of the first features you will add to your WordPress website is a method for your users to contact you. Sounds simple but many contact forms are difficult to setup, easily hacked or can't deliver the email notification to you. We've examined many WordPress form plugins, and we believe that WPForms is the best option in terms of pricing tiers and usability. The great news is that you can begin using the free version immediately, and then upgrade later as your business' needs evolve.
WPForms is a plugin that may assist you in developing any type of contact form for your website. It comes with a drag-and-drop form designer and pre-made sample templates to quickly get you up and running. Free pre-made templates include a contact form, registration form, and newsletter signup form, among others. If you need to make your own, you can do it as well. All forms created using this plugin will work smoothly on mobile devices. They also include hCaptcha and reCAPTCHA spam protection measures. Embedding any form to a WordPress page or post is easy, whether by using the included block or a shortcode.
Not receiving emails from your WordPress website?
One of the most common issues with contact forms is that you won't receive the notification email to let you know someone has tried to contact you. Website owners often face problems when their WordPress site doesn't send emails as it should.
The good news is that the same developers behind WPForms have a solution. WP Mail SMTP is a free plugin you can install to fix the issue. Once installed run the setup wizard and follow along.
WP Mail SMTP solves this issue by configuring the wp_mail() function to use a proper SMTP mail server. The plugin also includes many SMTP providers to choose from, like SMTP.com, Sendinblue (our recommendation), Microsoft, and Google. Setting up the SMTP only takes a few clicks. Alternatively, the setup wizard will guide you through the process according to your SMTP choice.
Woocommerce – Number 1 WordPress eCommerce plugin
WooCommerce is quite possibly the only eCommerce plugin you'll need for your website if it sells products online. It has a long list of features that customers will enjoy since their experience will be hassle-free and pleasant.
Some of the features include:
Easy to use product pages
Shopping cart and checkout functionality
Support for multiple payment methods including PayPal, Stripe, and credit cards
Secure transactions with SSL certificates
WordPress plugin Frequently asked questions
Just getting started with WordPress plugins? We have compiled a frequently asked questions list.
What are WP plugins?
WP plugins are tools which can be added to a WordPress website to give it additional functionality. There are plugins for a wide range of purposes, from contact forms and social media integration to security and performance enhancements.
Which plugin is best for WordPress?
This is a difficult question to answer as it depends on the specific needs of your website. However, we have compiled a list of essential WordPress plugins for business websites which we believe will be useful for most small businesses in 2022.
How many WP plugins are there?
As of writing this article, there are over 60,000 WordPress plugins available.
Do WordPress plugins cost money?
There are both free and premium (paid) WordPress plugins available. We recommend starting with the free version of a plugin to see if it meets your needs before upgrading to the premium version.
What type of plugins does a WordPress site need?
Again, this depends on the specific needs of your website. The main categories you should consider are security, SEO, backups, image improvements and ecommerce.
How do I add a plugin to my WordPress site?
Adding a plugin to your WordPress site is relatively simple. Navigate to your WordPress dashboard's 'Plugins' section and click 'Add New'. From here you can either upload a plugin which you have downloaded from elsewhere, or search for a plugin from the WordPress plugin repository. Once you have found the plugin you wish to install, simply click 'Install Now' and follow the instructions.
Are WordPress plugins free?
Yes, there are both free and premium WordPress plugins available. However, we recommend starting with the free version to see if it meets your needs before upgrading to the premium version.
How do I find out what plugin a WordPress site is using?
You can easily find out which theme and plugins any WordPress website is using by visiting
wpdetector.com
.
Do WordPress plugins slow down my site?
WordPress plugins that are not coded well or are not updated often can slow down your website. However, there are many high-quality plugins which will not have a negative impact on your site's performance. All of the plugins mentioned in this article are popular among users, have great customer support, and many positive reviews.
How do I delete a WordPress plugin?
If you wish to delete a WordPress plugin, you can navigate to the 'Plugins' section of your WordPress dashboard and click 'Deactivate'. Once the plugin has been deactivated, you can then click 'Delete' to remove it from your site.