Website developer Adelaide
Hello, I'm Karyn, and my passion lies in creating exceptional digital experiences for clients and businesses across the globe. I'm based in Adealide but work with businesses Australia wide.
With a background spanning two decades in the digital realm, my journey began by curating compelling graphic designs and content for corporate clients. Soon, I found myself leading groundbreaking game development projects that transcended international borders. Working closely with renowned entities like THQ Wireless (UK), Electronic Arts (UK), ABC (Aus), and SBS (Aus), I honed my skills and embraced the dynamic evolution of the digital landscape.
I have a wealth of expertise as a communications specialist. I have worked extensively as a content designer, applying user research and UX methadologies to large scale web projects.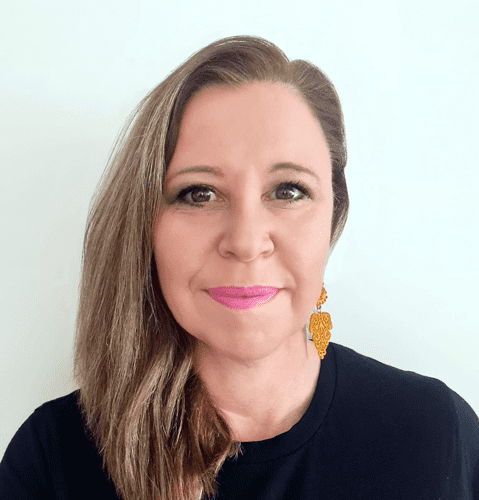 Karyn has been our go to for the last 6 years, setting up 3 completely different websites all with eye catching detail. Always available to remedy any problems make changes and generally be available. Highly commended.
WordPress Expertise, Creative Copywriting, and SEO Mastery
Since 2010, my focus has been on crafting bespoke WordPress websites tailored specifically for businesses like yours. Whether you're a small business owner or an ambitious entrepreneur, you've come to the right place. Over the years, I've meticulously developed hundreds of websites across diverse sectors including food, fashion, medical, health, blogging, logistics, kids, technology, wine, boating, law, and more. In many of these projects, my expertise in audience-specific content creation has played a pivotal role.
What sets me apart is not just my technical proficiency in WordPress, but also my ability to transform your website into a visually stunning and seamlessly functioning masterpiece. Moreover, my SEO skills are second to none, ensuring that your website not only looks great but also ranks prominently in search engines. I delve deep into keyword research, unraveling the intricacies of ranking algorithms, and craft compelling content that not only engages your audience but also drives action.
One of my strengths lies in simplifying intricate technical processes into easily understandable concepts. Clients often commend me for my knack for explaining techy details in a painless manner. I believe in transparency, offering realistic insights into your content's ranking potential. I excel in advising on niche topics that resonate with your audience, leveraging the power of long-tail keywords to boost your website's visibility.
When you collaborate with me, you're not just getting a website developer; you're partnering with a digital visionary who understands the pulse of the online landscape. Let's embark on a journey to transform your online presence, elevate your brand, and achieve digital excellence together.
What sets your services apart from other website developers in Adelaide?
In the busy landscape of website developers in Adelaide, my services stand out as a beacon of innovation, reliability, and unparalleled commitment to client satisfaction. As a seasoned website developer based in Adelaide, my approach is defined by a perfect fusion of technical expertise and creativity, ensuring that each project is not just a website, but a powerful digital experience.
First and foremost, my dedication to personalised solutions sets me apart. I invest time in understanding the unique needs of each client, tailoring websites that reflect their brand identity, mission, and aspirations. This bespoke approach guarantees a one-of-a-kind online presence, crafted exclusively for businesses in Adelaide.
Moreover, my proficiency in the latest technologies, coupled with a deep understanding of the local market, allows me to create websites that are not just visually appealing but also strategically optimised for Adelaide-based businesses. Whether you're a local startup, a thriving enterprise, or a community organization, my websites are designed to resonate with your target audience, fostering meaningful connections and driving conversions.
Transparency is the cornerstone of my services. From the initial consultation to the final launch, I ensure open communication, detailed progress reports, and clear explanations of every aspect of the development process. Clients have full visibility into their projects, fostering trust and confidence in the services I provide.
Furthermore, my focus on continuous learning keeps me at the forefront of industry trends. I am adept at integrating cutting-edge features, responsive designs, and seamless user experiences, ensuring that your website is not just current but also future-proof.
In essence, what truly sets my services apart is my unwavering dedication to transforming ideas into interactive, visually stunning, and highly functional websites specifically designed for the vibrant businesses of Adelaide. I am not just a website developer; I am your partner in digital success, committed to elevating your online presence and helping your Adelaide-based venture thrive in the digital realm.
What services do you offer as a website developer?
As a dedicated website developer, my services are tailored to elevate your online presence and functionality. I specialise in WordPress website development, crafting bespoke digital experiences that align with your unique vision and goals. Whether you need a brand-new website, a refreshing update, or specific fixes, my expertise ensures a seamless, visually appealing, and user-friendly platform. I approach each project with meticulous attention, troubleshooting plugins and delving into PHP intricacies when necessary. Please note, my focus is exclusively on WordPress; I do not work with Drupal or Joomla. Your website's success is my priority, and I guarantee personalized solutions, quoted on a case-by-case basis, to meet your specific needs.
Can you show me examples of websites you've developed in the past?
Certainly! I invite you to explore my portfolio for a firsthand look at my expertise in website development. Here, you'll find a diverse array of real-world examples showcasing my innovative designs, seamless functionality, and user-friendly interfaces. Each project in my portfolio represents a unique solution tailored to my clients' needs. Feel free to browse through these examples to gain insights into the quality and creativity I bring to every website development endeavor.
I'm not in Adelaide - can I work with you?
Distance is not a hindrance to our collaboration. I have extensive experience working with Australian clients spanning diverse sectors, from laundromats in NSW to law firms in Brisbane.
Regardless of your location, my expertise ensures effective communication and tailored solutions, fostering successful partnerships with clients across Australia. Your project will benefit from this wealth of experience, delivering exceptional results regardless of where you are based.
Do you offer website maintenance services after the site is live?
Ensuring your website's longevity and security is paramount, which is why I offer an exclusive Annual Upgrade and Secure package priced at $160 per year. With this service, you can enjoy peace of mind as I conduct monthly check-ups on your website's theme, plugins, and WordPress core. In the unfortunate event of a hack, rest assured, I'll swiftly handle the situation, providing prompt and efficient resolution at no additional cost. This package not only guarantees the ongoing smooth operation of your site but also shields it from potential vulnerabilities, allowing you to focus on your business while I handle the technical intricacies.
What is your pricing structure? Are there any hidden costs?
My pricing structure is transparent and straightforward. You can access detailed quotes for most of my services through the quote form on my website. I believe in complete transparency, ensuring you have a clear understanding of the costs involved from the beginning. For project-based work, I follow a milestone payment approach, dividing the job into stages: 50% upfront, 25% at a specified milestone, and the final 25% upon project completion. This ensures a fair and manageable payment process, reflecting the progress of our collaboration. Rest assured, there are no hidden costs; I prioritize open communication and integrity in all financial aspects of our partnership.
Do you specialise in any specific industries or types of websites?
While I don't limit my expertise to specific industries, I've gained extensive experience in several key sectors. Health, food, and professional business services have been focal points of my work. This diverse exposure allows me to adapt and innovate across various fields, ensuring that your specific industry needs are met. While I've excelled in these areas, my flexibility and creativity empower me to create exceptional websites tailored to any industry, guaranteeing a unique and effective online presence for your business.
How do you ensure the security of the websites you develop?
I prioritise website security through a multi-faceted approach. I employ the latest encryption protocols and adhere to best practices in coding to fortify your website against cyber threats. Regular security audits, robust firewalls, and vigilant monitoring are integral parts of my strategy. Additionally, I stay updated with the latest security trends, ensuring your website is fortified against evolving online risks, guaranteeing a safe digital environment for your visitors and data.
Can you assist with domain registration and web hosting setup?
I provide comprehensive assistance for a seamless online presence. I facilitate domain registration, guiding you through the process effortlessly. Additionally, I offer website hosting services through VentraIP, a trusted Australian company. With their reliable infrastructure and my technical expertise, your website is in secure hands. Whether it's selecting the perfect domain name, tackling technical intricacies, or ensuring a smooth hosting setup, I'm here to simplify the journey. Count on my support not only in crafting your website but also in establishing a strong online foundation, making your digital venture hassle-free and successful.
Will I be able to update the website content myself, or do I need to rely on you for changes?
Absolutely, empowering you to manage your website content independently is crucial. I construct websites using the highly intuitive DIVI page builder, ensuring user-friendly interfaces. After the website launch, I provide a comprehensive one-hour training session. Additionally, my blog features helpful how-to guides, simplifying the process of content updates. DIVI's user-friendly nature enables effortless modifications, making basic updates a breeze. If you wish to delve deeper, I offer training blocks for further learning. This approach grants you control over your content, fostering self-sufficiency while assuring assistance whenever you need it, reflecting my commitment to your website's long-term success.
Website Developer Adelaide | Australia