Search Engine Optimisation
Our passion is researching your competitors and the best keywords for your small business and then utilising steadfast & dependable SEO techniques to drive new leads your way!
Small business rank, traffic and leads
We're not your usual SEO agency with expensive overheads and interns doing the work. We started as a web developers, then online marketers and with the addition of the SEO skillset, have been able to deliver real results to long-standing clients and new. We have extensive experience and offer a full-suite service.
Our SEO goals are realistic and trackable. You get a monthly report with all SEO activities tracked so you know we're actively working on your business. Your monthly reports include valuable insights. We're available to talk through the strategy.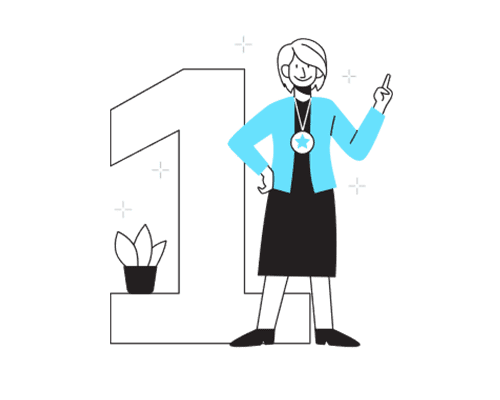 SEO can be overwhelming. The good news is, we know it all.
Keyword Research
Identifying the best keywords and keyphrases for your business.
Learn More
We will identify your target audience and with some insightful questions to you, we'll put ourselves into the shoes of your customer and create a list of keywords relevant to you business. After studying your competition and also ascertaining long tail keywords that you might be able to rank for quite quickly, thus obtaining leads fast. Using keyword tools and by analyzing the results we will create a search engine optimisation strategy.
Citations
Keeping your business details consistent over many websites and directories.
Learn More
In local search, having SEO citations is incredibly necessary. Have you heard of NAP? It's your name address and phone number and it should be the same everywhere you look on the internet. We can help you clean these up and add many more. Businesses ranking number 1 generally have an average of 75 citations.
Google Analytics
Simple well explained reports to demonstrate your SEO strategy is working
Learn More
Your monthly reporting includes all the key metrics required to understand if your website is being found on Google and converting your customers to a trackable action. You'll get clear insights into ranking keywords and keyphrases and how you compare to your competitors.
If you haven't switched over to Google Analytics 4 yet we can help you.
Content Strategy
Does your website need copy to rank higher than your competitors?
Learn More
If you need content to prove the relevancy of your niche category to the Google algorithm we can help here also. We understand how to write keyword enriched content that is semantically attractive. This means we know how to write to please Google and you will see your organic traffic grow confidently over time.
Google Business Profile
Do you have a Google Business Listing (now called Business Profile) – is it 100% compliant with Google Terms of Service?
Learn More
Do you have Business Profile? It's a free SEO strategy offered by Google. Getting a Google Business Profile will dramatically increase your ability to be found. Many users find what they need on your GBP without visiting your website. All Massive Empire SEO packages include making sure your listing is claimed and using best practices.
Website Development
Don't forget we are WordPress developers and can easily build new sites and fix broken ones.
Learn More
I've worked with WordPress, Joomla, Drupal, HTML and all manner of custom content systems. I will wrangle your website to be optimised and fast. I'll always recommend options to allow you to improve your website, take advantage of easy upgrades, build it out to be the best in class in your industry. I've been a web designer and wrangler for ten years.
Which SEO package suits your business needs?
Our fees are transparent. You'll always know what we're working on. You'll receive a full website audit and advise you the number of hours we think we need to utlise monthly. We can also estimate how long you need consistent SEO work to achieve your goals. No contract. Stop anytime.
SEO starter
Small biz SEO and edits
Great if you have a small budget but know that you need some regular content and SEO work.
SEO results
Get attainable results
You have a target in mind, it's a little competitive. We'll be your dedicated SEO expert 10 hours per month. You will gain and maintain solid results and consistent leads.
SEO on call
Expert on your team
With an increased SEO budget your competitive key phrase is achievable. This package equates to 20 hours of work monthly.
With Massive Empire on our virtual team we now rank for keyphrases that have dramatically increased our website traffic. Aside from getting all the on page SEO right, they brainstormed content marketing ideas with the team!
We had used SEO agencies previously. We never understood what their monthly work activities were and we seemed to rank well only for keywords that didn't generate leads. Massive Empire refined this for us and we now rank for 'Family Lawyers Gold Coast' and are consistently enjoying real leads. They track all their work and pick up the phone for real conversations.
Within just a few months of launching our new boat props and accessories distribution channel selling Australia wide, we began receiving daily emails from prospective customers.
We're really happy with Massive Empire's SEO service.
SEO Adelaide | Serving Greater Adelaide Region